PRAYER
Prayer is a major part of our faith and is our direct line with our Lord.
When times are hard people often wish to reach out to others and to him.

God already knows what is in our hearts and minds.
We can be honest with God, and say exactly how we feel, or even just sit in silence.

For those that wish to join us in placing their own personal concerns and those of others and the greater world in God's hands ...

GMC provides a Midweek Prayer Meeting and the Wolds and Trent Circuit offers a Saturday Morning Prayer Group via Zoom,
(Please see the Events page for details)...
Additional Prayer Resources
The Methodist Prayer Handbook 2021/2022
A_Place_for_All.epub


Can additionally be purchased from the Methodist Publishing Website as a personal A5 paper copy, for £4.50.

The theme for this year's Prayer Handbook is:
'A Place for All'.
"50 Great Prayers from the Iona Community"
Can be purchased from Wild Goose Publications.


£8.99 paperback
£5.10 EPUB version
.Other amazing publications from the Iona Community are also available.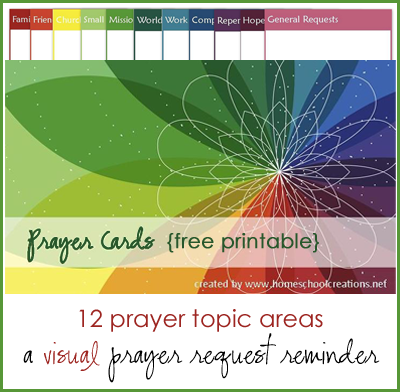 Printable Prayer Cards
Prayer-Cards.pdf
In 12 dedicated Topic areas that are colour coded, they make a welcome addition to a Prayer board or even your own pocket.
Further suggestions and examples of how to make use of the Prayer Cards can be found on the Homeschool Creations Website.